Meet Our Pastors
Jerry L. Robinson Ed.D.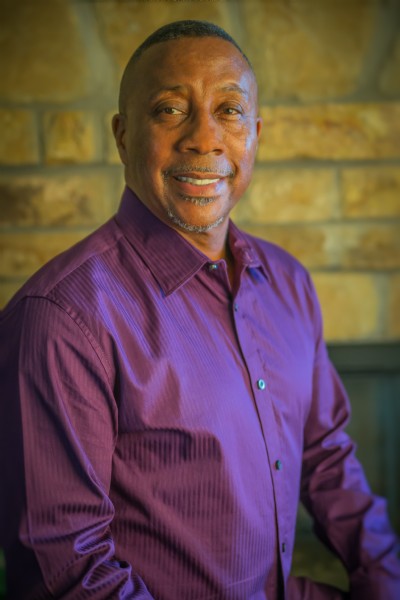 ---
Dr. Jerry L. Robinson retired from the United States Army as a Colonel after 30 years of faithful service. Dr. Robinson served his country as a Chaplain in the Army, which was the training ground to prepare him for ministry in San Antonio, Texas; Triumphant Christian Church (TCC)
He spent over 11 years in overseas assignments such as Korea, Germany, and the Central Gulf region. Prior to the fall of the Berlin Wall, Pastor Robinson served as the Senior Chaplain to host and provide religious updates from the military's point of view to Dr. Billy Graham during his visit to Berlin. Pastor Robinson also delivered a Thanksgiving Sermon in the presence of former President Bill Clinton during his visit to the troops in Korea. In the wake of 9/11, Pastor Robinson served a vital role as a religious advisor to General Tommy Franks during Operation Enduring Freedom and Operation Iraqi Freedom. A few of Pastor Robinson's most memorable moments of service to his country are: serving as Senior Pastor for Arlington National Cemetery, performing funerals and burials for military men and women that honorably served our nation; serving as Chief of Training for all new Chaplains entering the Army; and serving as Pastor to eight military Chapels throughout the United States Army. He earned his Doctorate of Education in Behavioral Science at Argosy University.
Pastor Robinson's vision of ministry is "Building Triumphant Relationships to the Glory of God." This vision is birthed out of Pastors Jerry's awareness of our biblical core values being challenged daily by such a diverse society, which places a strain on the family and individual relationships within the Body of Christ.
TCC is designed to build triumphant relationships through praise and worship, teaching, preaching, and various seminars that will reinforce biblical principles as the infallible word of God. The Bible is our guidebook for living and the rock of our strength. It is through these principles that Pastor Robinson is committed to bringing this type of ministry to San Antonio and the surrounding communities.
Dr. Robinson is married to Shawanda Robinson, the Associate Pastor of TCC. They have two children: Jerry II and Joyce. They also have three grandchildren, Hayden, Kinston & Jenesis.
Contact Pastor Robinson
e-mail
or through Facebook at DrJerry Robinson
---
Shwanda Onwuachi-Robinson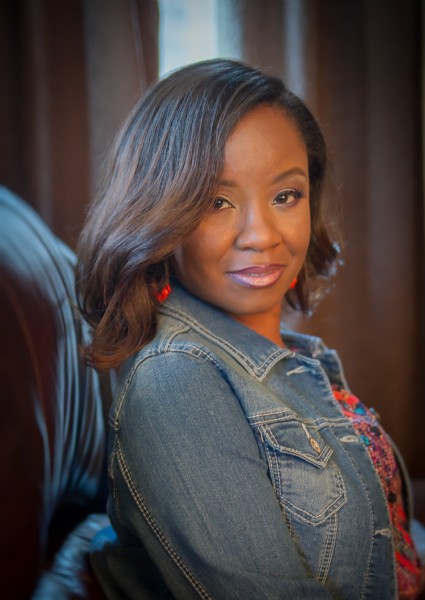 Shwanda is the Co-Founder and Associate Pastor of Triumphant Christian Church. At the tender age of five, Shwanda knew that she had a ministry in her to sing the praises unto God, and was regularly requested to lead the Gospel Choir at her family's church.
She is an author with her first book titled, "You Are Destined to Overcome Beauty For Ashes", an entrepreneur (founder of BlaqueBerry Girlz Inc.), and has taught at conferences and churches in the United States, and abroad. BlaqueBerry Girlz Inc. seeks to inspire young ladies to know their worth in society through community activism, academic exposure, entrepreneurship, and building confidence and esteem in girls of color from all socioeconomic backgrounds. She is an elementary educator who believes that children are one of God's greatest gifts. Her heart's desire is to serve the people of God with passion, compassion, and love. Shwanda and Jerry Robinson's Pastors are Bishop I.V. and Dr. Bridget Hilliard,
New Light Christian Center
, Houston, Texas. It was at New Light Christian Center Church (her family's home church) that Shwanda was filled with the Holy Spirit with evidence of tongues; her life has never been the same.
Shwanda earned her Bachelors Degree in Business Administration with a concentration in Human Resource Management from Saint Leo University, Tampa Florida. She earned her Masters of Education at Concordia University and is currently completing a Doctorate of Education at Walden University. Shwanda is a licensed Minister and was ordained as a Pastor under A.I.M. (Association of Independent Ministries) Apostle I.V. and Pastor Bridget Hilliard. In addition, she honorably served our country in the United States Army.
Shwanda is a dedicated wife and mother. She is married to Dr. Jerry L. Robinson. They have two children, Jerry II and Joyce, and four grandchildren, Legend, Kinston, Hayden & Jenesis Robinson.
Contact Pastor Shwanda by e-mail or facebook...search for Shwanda Onwuachi-Robinson.